---
Posted by Leesa Boone on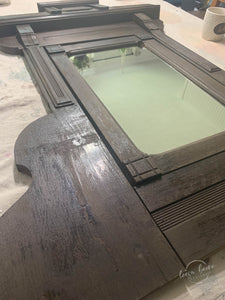 This mirror was old and worn. But now, it will go back to its rightful place and shine brightly. Isn't that what we should do too? Shine in our positions - wherever or whatever they may be. 
---
Posted by Leesa Boone on
Meet Jean.
Jean in Hebrew means the Lord is Gracious. This antique vanity is definitely full of grace, poise, elegance, classy, and feminine. She's sturdy with ample storage.
 SOLD